Meet Dr. Stephen Vallecorse, Chiropractor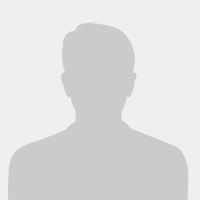 When you visit Dr. Stephen Vallecorse, also known as Dr. V, you'll quickly notice his friendly and welcoming demeanor. Not only has he been practicing chiropractic care for over 15 years, but he's a compassionate individual with a passion for helping his patients.
Why Dr. V Became a Chiropractor
Dr. V understands the power of chiropractic care because it played a significant role in his own healing journey. Following a life-altering car accident, he was suffering from migraines and severe neck pain for years. However, after receiving a neck adjustment from a friend who was a chiropractor, his headaches and migraines vanished.
This transformative experience led Dr. V down the path of becoming a chiropractor. He received his training at the renowned Life University in Marietta, Georgia.
What Dr. V Offers
Dr. V feels fulfilled when educating his patients about their health care concerns. He enjoys freeing them from spinal subluxations and specializes in treating disc issues, migraines, and upper cervical adjustments using the Cox Technique.
If you're new to chiropractic care, Dr. V ensures that your experience is comfortable, stress-free, and educational. You'll have a customized treatment plan tailored to your specific needs, so you leave his office feeling more relaxed and rejuvenated than when you walked in.
Life Outside of the Practice
When Dr. V isn't busy helping his patients, he loves exploring the outdoors and enjoys boating, fishing, and hunting. He's got a creative side to him as well, holding an interest in painting, sculpting, and even playing guitar.
If you're curious about natural care at our practice, book an appointment today and start your journey towards a healthier you. Dr. V looks forward to welcoming you into Rumph Chiropractic Clinic!

Dr. Stephen Vallecorse | (248) 673-1215