Birthing & Parenting Classes

Meet Lauren Foster, Doula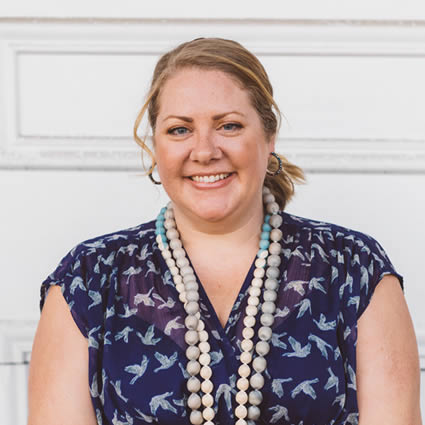 Lauren Foster is the Co-Owner of Detroit Dreams Tonight and a Birth & Postpartum Doula, Sleep Coach, Prenatal Yoga Instructor and Childbirth Educator. She has been serving families as a doula and educator since 2008.
Her greatest desire is to holistically care for families wherever they're at in the present moment and to provide professional yet intimate support without judgement.
The goal of Lauren's education and training is geared towards fulfilling her vision of working with growing families to facilitate empowerment and confidence through knowing and trusting in their own instincts. Setting judgments and agenda aside, her intuition guides her into sacred relationship with the clients she serves and the bond is unbreakable!
While many see her as the teacher, the educator, the guide; she accepts that her own journey of self-discovery is immensely impacted by the families that she is so privileged to serve. Lauren shares her knowledge and expertise with the community regularly by mentoring new doulas, teaching classes & workshops and providing in-home postpartum & sleep support to growing families.
Family Life in Waterfornt
Lauren lives in Waterford with her husband and her sweet daughter PJ, her rainbow baby and the greatest joy of her life. During her down time sheen joys swimming, nurturing her veggie garden, sushi dates with her husband,family outings, knitting and voraciously reading any good fiction she can get her hands on.
Qualifications:
Mommywise Sleep Coach, January 2018
ProDoula Placenta Specialist, 2018
ProDoula Birth Doula, 2017
ProDoula Postpartum Doula, 2017
ProDoula Childbirth Educator, 2016
Infant Sleep Educator, 2013
Cloth Diaper Educator, 2012
Babywearing Educator, 2012
Childbirth International Breastfeeding Counselor, 2011
DONA Postpartum Doula, 2010
DONA Birth Doula, 2008
Registered Yoga Teacher, 2008
B.A. in Psychology and Child Development, Biola University, 2008

Birthing & Parenting Classes in Waterford, Clarkston, White Lake, and Pontiac MI | (248) 673-1215